Starting from 12th to 14th October 2015, The Science, Technology and Innovation Policy Research Organization (STIPRO) in collaboration with Southern Voice Network Secretariat, Research on Poverty Alleviation (REPOA) and Economic and Social Research Foundation (ESRF) is hosting a three day methodology Meeting on South-South and Triangular Cooperation and strategy meeting on the Future of Southern Voice at White Sand Hotel in Dar es Salaam.
The Guest of Honor (Pictured right) during a Southern Voice Workshop Eng. Happiness Mgalula (STIPRO) who represented Executive Secretary of the Tanzania Planning Commission delivering the speech.
The meeting was organized following the adoption of the 2030 Agenda on Sustainable Development. Southern Voice is ready to embark upon the next lap as a network of 49 think tanks from Africa, Asia and Latin America, serving as an open platform to make contribution to the international discourse on the SDGs.
South-South Cooperation (SSC) is recognized by stakeholders as a potential source of development inputs towards the implementation of the Post-2015 international development agenda. Triangular cooperation (Trc), in which traditional donor countries and multilateral organizations facilitate South-South initiatives has also become a theme of discussion.
Speaking during that Workshop, STIPRO Executive Director Dr. Bitrina Diyamet noted that the Meeting aimed at discussing study methodology of the research programmes for harnessing the potential of South–South Cooperation in the context of implementing Post 2015 Development Agenda.
She further explained that STIPRO andSouthern Voice network decided to bring together Think Tanks from Africa, Asia and Latin America to brainstorm on a Strategic Plan on the future of the Southern Voice Network inline with the 2030 development agenda.
"STIPRO has been conducting different Research projects on how some Millennium development goals failed in Tanzania compared to other countries. Through this Meeting, we are now in a good position to discuss with other think tanks of the South-South about the areas in the implementation of the post-2015 international development agenda. This can help our research reports to be used by policy makers in our countries and adopt the evidence based decision making system." - She said.
For her part, the Guest of Honor Eng. Happiness Mgalula who represented the Executive Secretary of the Tanzania Planning Commission, said Tanzania is at the moment just two weeks after finishing 15 years of pursuing the full implementation of the Millennium Development Goals.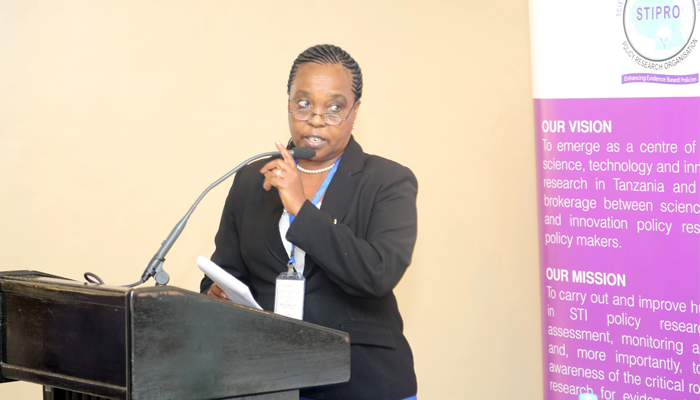 "At this particular juncture, our hearts and minds are still full of memories and lessons we have gained during those past 15 years of implementing the MDGs. She noted adding that she was very optimistic about Sustainable Development Goals (SDGs) and hope for a better future of South countries during the next 15 years.
Chairman of the Southern Voice on Post 2015 International Development Goals Professor Debapriya Bhattacharya noted that, the time has come where the South-South should be well represented in the development agenda of the North.
"As a chair of of the Southern Voice network, together with my fellow colleagues, we see that there is no way rather than to include the South countries in setting development agenda and goals for their society. This meeting will help us to predict sustainability of our cooperation together with their challenges" - He insisted.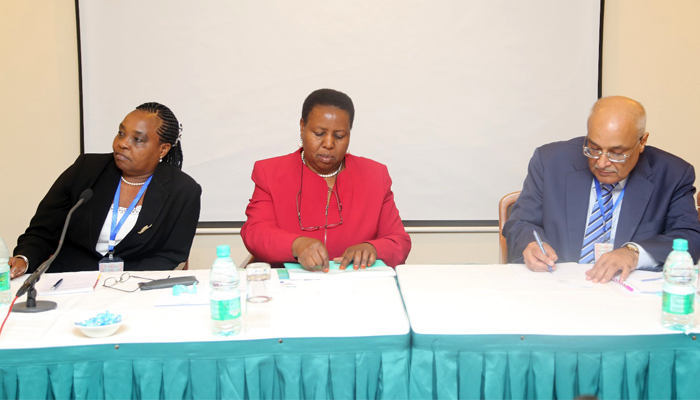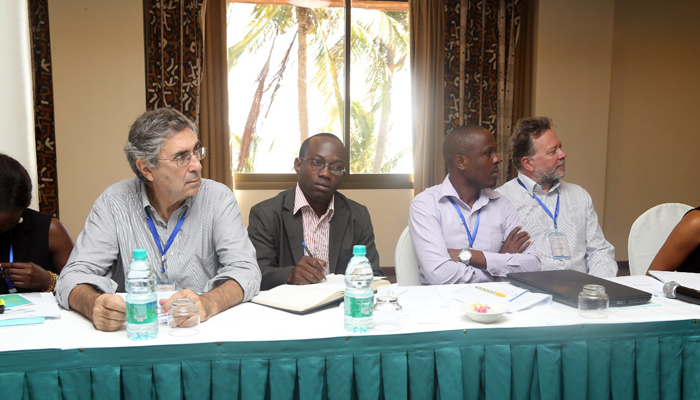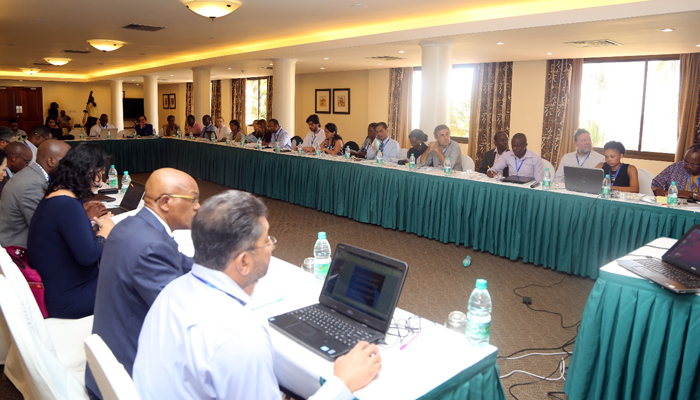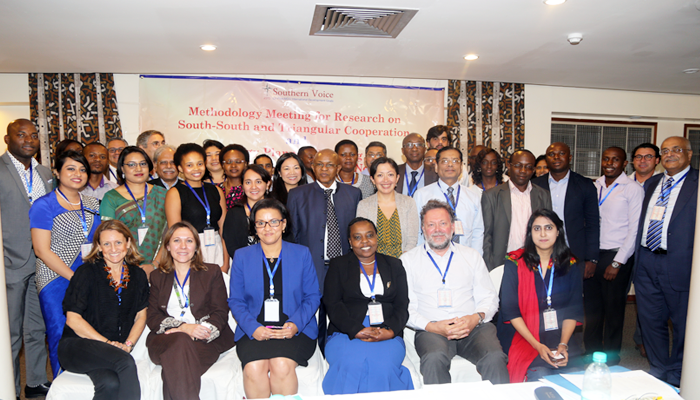 A group photo of Workshop participants at White sands Hotel - Dar es Salaam, Tanzania
---
Detailed information regarding the event can be obtained here:
http://southernvoice-postmdg.org/southern-voice-to-explore-second-generation-issues-of-south-south-cooperation/
---
Click to view more photos of the event: DAY-1 | DAY-3
---