Friday, February 26, 2016
Science,Technology and Innovation Policy Research Organization (STIPRO) Executive Director Dr. Bitrina Diyamett has urged Tanzanian policy makers to integrate science, technology and innovation strategies when implementing Sustainable Development Goals before 2030.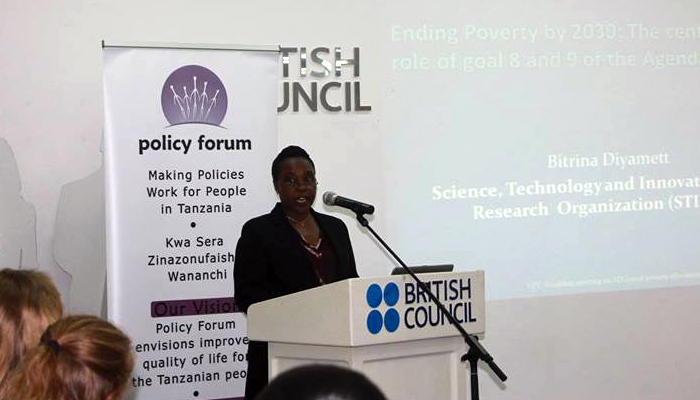 Speaking during the Policy Forum breakfast debate organized by the Policy Forum at the British Council Auditorium in Dar es Salaam, Dr. Bitrina Diyamett observed that development stakeholders should note the centrality of Science,Technology and Innovation strategies in education, industrial, agricultural, trade and investment in order to eradicate extreme poverty by 2030.
Dr Bitrina noted that Goals no 8 and 9 are very central in eradicating Poverty and improving human livelihoods.
"Goal no 8 is about sustained, inclusive and sustainable economic growth, full and productive employment and decent work for all. Goal no 9 encourages Build of resilient infrastructure, promote inclusive and sustainable industrialization and foster innovation."She said
She said that in order  to enhance the employment potential in the Country , the industrial and agricultural sectors should be prioritized using policies informed by credible research and therefore a need to improve the current national systems of Science,Technology and Innovation.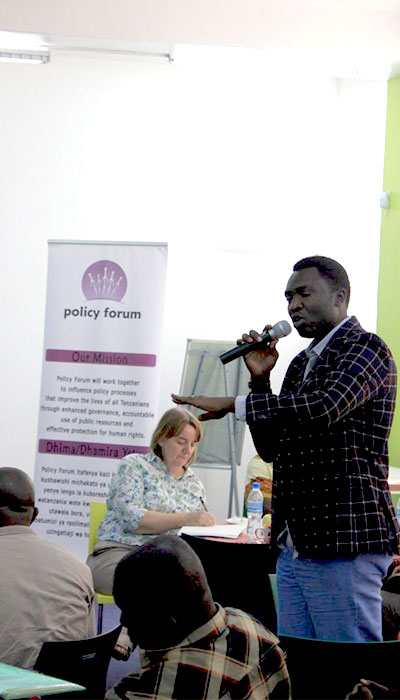 "We need to see increased agricultural productivity, while at the same time opening avenues for the non-farm activities in the rural areas, especially in agro-processing while enhancing the marketing of agricultural products and encouraging mineral processing to provide incentives for value addition to minerals rather than raw export and technology and innovation in these are critical," she said.
Dr. Diyamett cautioned, however, that building innovation capabilities was challenging as it required coordinating policies of very diverse nature, effective governance, continuous follow up and evaluation of the performance of the system and specialized expertise, which the country to a large extent currently lacks.
Explaining about Goal no 1 of the Sustainable Development Goals which focuses on ending Poverty,Senior Researcher from Research on Poverty Alleviation (REPOA) Dr. Blandina Kilama said there was a need for monitoring Poverty by collecting proper data from responsible Officers including Village Executive Officers and Ward Officers.
"In curbing poverty, useful ways need to be thought out to capture all stakeholders including children, women, youth, the environment and proper governance of the right data  which are traceable from  the lowest administrative (personal) level" She said.
She further pointed out that resource mobilization was inevitable specifically engaging more human and financial resources as it could encourage innovations brought in with improved  technologies to simplify and speed up data collection, analysis and reporting.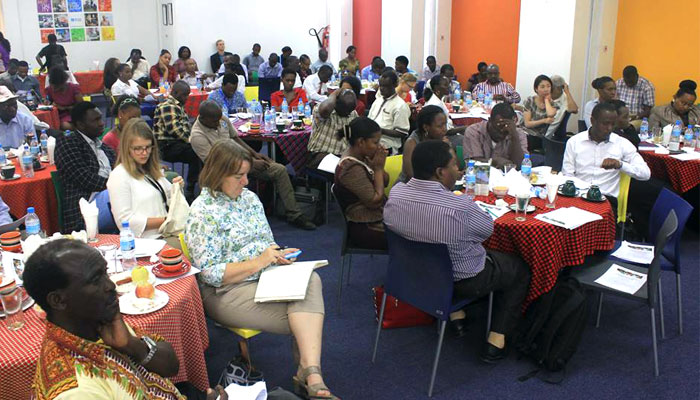 Tanzania Deputy Minister of Health, Social welfare, Gender, Elderly and Children Dr. Hamis Kigwangala  was of the views that the society should also support  the Government in its effort to alleviate Poverty.
"Education and Economy are two sides of the same coin in curbing Poverty for different groups in the Society.Thanks the Tanzania Government has already started to revamp these important sectors before 2030,We should also play our parts"He said
Policy Forum breakfast debate is usually organized each last Friday of every Month bringing together Policy stakeholders to discuss various Policy issues for socio and economic development .This Month's theme was " Ending Poverty by Year 2030: The prospects and challenges"