Tuesday, May 16, 2017

Dr.  Bitrina Diyamett's Speech on STI capacity building for achieving SDGs at the 2017 UN STI Forum, 16th  May, 2017, NYC

Dr. Bitrina spoke at Session-5, which was focused at exploring currently existing STI policies for capacity building and science advisory systems, discussing the ways and means to bridge the remaining gaps. The session – in addition to Bitrina – had two other speakers: Prof. Geoffrey S. Boulton, President, CODATA and Prof. James Querry, Philadelphia University, ICGC, USA.
Dr. Bitrina introduced her 7 minutes speech by saying that the session is one of the most important sessions of the Forum as it is at the heart of the strategies of achieving sustainable development: "I believe that the true meaning of sustainable development is when a society has built enough technological and innovation capabilities to competently and sustainably satisfy their social and economic needs in an inclusive way". She concluded this introductory part by saying that the process of achieving sustainable development is actually the process of building technological and innovation capabilities, defined as the ability to produce and make effective use of technological knowledge in efforts to improve and produce new technologies – underlying the word use of knowledge.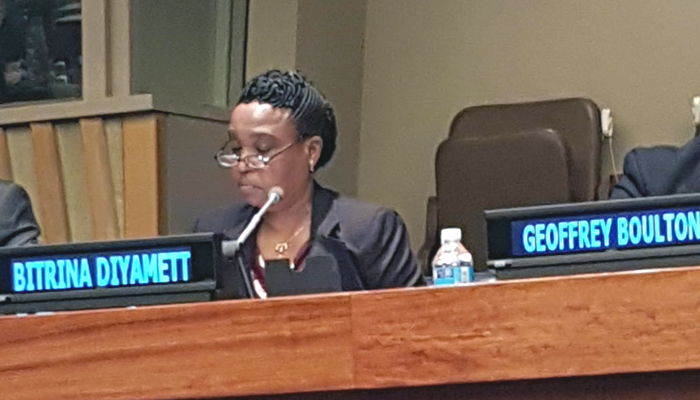 Existing efforts to build STI capacities
Taking the example of an African continent, she explained following as existing efforts towards STI capacity building:
Recognition of the importance in development – many development plans in African countries now mention the role of STI
Some knowledge Infrastructure in place - institutions and ministries, e.g. Sectoral R&D institutions and technology transfer offices at universities.
Promulgation and reviews of S&T policies to include innovation – e.g. Tanzania and several other African countries.
Training of scientists, e.g. STEM training, with gender issues taken on board
---
Read Full Speech in the Blog and interact CLICK HERE